Specialty Aquatic Programs and S3 Swim School is seeking aquatic professionals in Aqua Fitness, Therapy and Swim to services to our growing locations and mobile programs in Metro Detroit (and beyond) seasonally and yearlong.

• Lead Swim Teachers
• Assistant Swim Teachers
• Lifeguards
• Adapted Swim Instructors
• Swim & Clinic Coaches
• Aquatic Specialists
• Aquatic Therapists

• Aquatic Fitness Instructors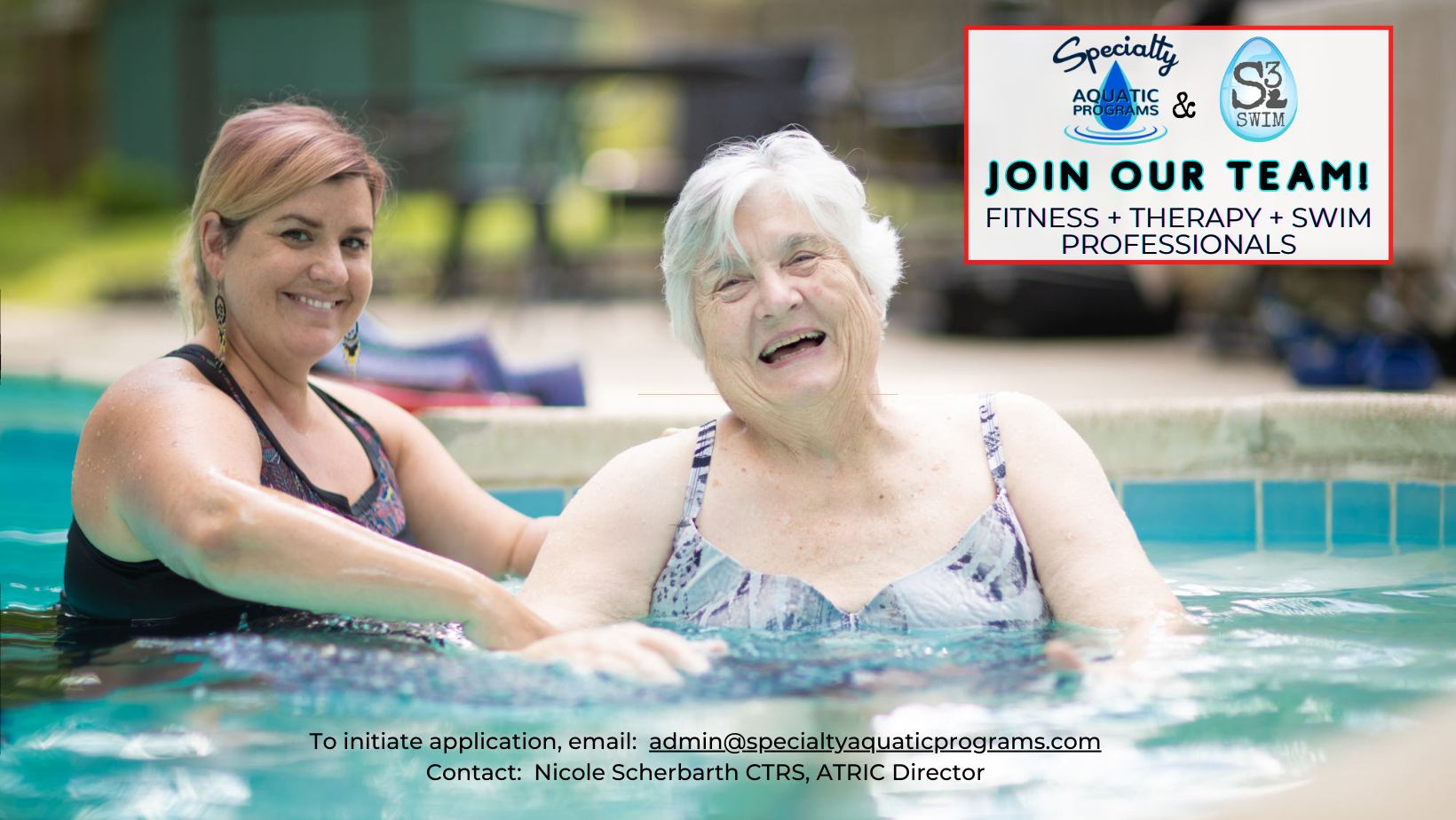 Competencies



Degrees in Therapeutic Recreation, Occupational Therapy, Physical Therapy, Special Education (or equivalent) required are required for working as Leads with Adaptive or Special Populations. Certifications are required as Leads in respected fields of Aquatic Fitness and Swim Instruction. Lifeguard certification is preferred.

Must possess basic personal computer knowledge and skills
Must pass a Criminal Record History Clearance
EOE
Full-time or part-time position
Very flexible hours
Competitive hourly wage
Some weekends and nights
Some expenses and tuition reimbursement available
No holidays

Applicants can be employed elsewhere while also working for Specialty Aquatic Programs LLC.

Employment Type: Independent Contractor
Industry: Health care/rehabilitation, Fitness, Aquatics
Locations: Michigan & Ohio

Download Application Form

We are also accepting fieldwork students for Recreation Therapy yearlong.