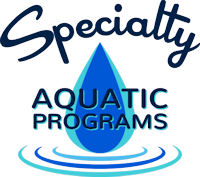 For Adult fitness & Swim

Progams, please contact Becky at:

For Private & Semi private lessons, adapted lessons and aquatic therapy, please contact Marisa at:

For S3 Swim School, Homeschool and special groups, please contact Nicole at:
Jan 9-March 20, 2023 - Northville
Mon nights: 3:30-7 pm
Featuring: Adaptive Swim Whisperers program, private swim lessons, Aquatic Bodywork, Therapeutic Aqua Clinic, MerMama PreNatal AquaFit, Team AquaTraning
Warm pool, fully accessible

***Enroll here for Private programming and Therapeutic Services-Individual

***Enroll here for Restorative Group Exercise-Therapeutic Aqua Clinic, Pre/postnatal, Sports Athletes
Jan 10-March 24, 2023- PARC Plymouth
Tues, Thursday, Friday mornings and Thursday afternoons
Featuring: S3 Montessori Swim School-all levels, Adapted/Therapeutic Swim, Aquatic Therapy, Dance, Zumba, Gold and Dynamic AquaFit, Lap swimming, MerMamas & Minis Aqua Fit,, PARC Life Swimrichment, USA Masters Adult Swim Lessons and Swim Club
81 Degree pool, 5, 25 Y lanes, Shallow & Deep water


Summer Waitlist
We provide extended programming in the summer in Warren, Royal Oak, Troy, Lake Orion, Kimball, Plymouth. We can also come to you. Get on the waitlist now to get notified of enrollment to be sent out Feb/March 2023.
Mobile programs: Ages 2 to adult
We come to you! $25 travel charge per session will be added to your session. GET ON WAITLIST FOR SUMMER PROGRAMMING HERE
*For general questions, go to: info@specialtyaquaticprograms.com or text/call Nicole at (616) 901-5670. Please share location inquiring about when texting.