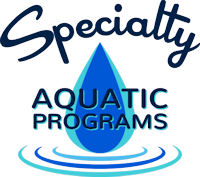 Fall Program Schedule 202
3
S3 Swim School + Specialty Aqua Fitness + Therapeutic Aquatics & More
Specialty Aquatic Programs offers over 26 creative programs with quick and functional results for kids to grandparents, special needs to athletes and everyone else in between. We are an inclusive program for all ages and abilities. This fall we will be offering programming in Plymouth, Troy and Northville.
Fitness - Aquatic
Dive into the invigorating world of aquatic fitness with Fitness-Aquatic at Plymouth PARC! Our exciting range of 7weekly classes caters to all fitness levels, from beginner to advanced. Whether you prefer lap swim or water walking, we've got you covered. And the best part? Our supportive community is here to cheer you on every step of the way. Don't miss out on the opportunity to be a part of our vibrant, inclusive fitness community.
To make your fitness reservation: PARC Aquafit Reservations

Fitness-Specialty
Our specialty aquatic fitness programs cater to all levels, from therapeutic to pre/postnatal to athletic. With certified and trained instructorsguiding you every step of the way, you'll experience the benefits of our MerMamas & Minis Aqua Fitand S.T.A.R.R. Athletic conditioning. Dive into our Adult Swim Club or challenge yourself with Stand Up PaddleFit. Our Therapeutic Aqua Clinic offers gentle exercises for rehabilitation and relaxation.Don't settle for ordinary workouts - choose Fitness-Specialty for a truly exceptional fitness experience.
To enroll in Fitness-Specialty classes: Specialty Fitness Enrollment Form

Therapy
Experience the transformative power of our Therapeutic Aquatic programs and services.. Dive into a world of relaxation and rejuvenation with our Aquatic Bodywork sessions, designed to release tension and promote healing. Discover the therapeutic benefits of water and unlock your full potential.
To enroll in therapeutic aquatic programs and services: Private Booking Enrollment Form

Swim
Whether your child is homeschooled or attending regular school, we have the perfect program to suit their needs. Our S3 Swim School offers Homeschool Swimrichment and Stroke Clinics while also providing Pre-primary and Me classes for families with multiple kids, conveniently at the same time. For those seeking a more personalized approach, we offer private lessons for all ages and abilities.
To enroll in Group Lessons: S3 Swim School Group Enrollment form
To enroll in Private Swim and Adapted Swim Lessons: Private Booking Enrollment Form
Education
We offer continuing education for the aquatic professionals quarterly. This fall we will be offering:

TBI techniques Intensive for Aquatic Specialists and Therapists-Stay tuned for info.

Introducing Greywatch, the lifeguarding solution that's making waves and keeping communities safe! We're diving headfirst into the national lifeguard shortage, and we're inviting seniors to join us in this splash-worthy endeavor. With Greywatch, older adults can stay active, supplement their income, and unleash their inner lifeguard superhero. We're calling all former lifeguards to recertify and make a triumphant return to the poolside. But even if you've never rescued a rubber duck, we encourage you to take the plunge and go through our certification process as a water watcher or lifeguard. It's time to make a splash, Seniors! Join Greywatch today and be the guardian angel our pools need.


Stay tuned for info.

Waitlist for Lifeguard & BLS courses
*For general questions or to set up a mobile program, go to: info@specialtyaquaticprograms.com
or text/call Nicole at (616) 901-5670.
Please share location inquiring about when texting.